SynPrep
Stamped & Shaped Components
The range of SynPrep stamped and shaped components is very comprehensive and offers individual product solutions in perfection.
SynFlex offers a wide range of stampings and preformed parts: as rolls (with remnants removed), component parts, single- and double-sided adhesive or non-adhesive, with or without grip handle, printed or plain.
We cut, stamp, mill and saw preformed parts, or produce them using water jet cutting.
The fields of application are as versatile as the cut pieces themselves. Customers come from the automotive industry, the electrical and electronic industries, medical and shielding technologies and communication and information technologies. You simply provide us with drawings, sketches, CAD graphics or explain your ideas. We will then work with you to find the matching solution.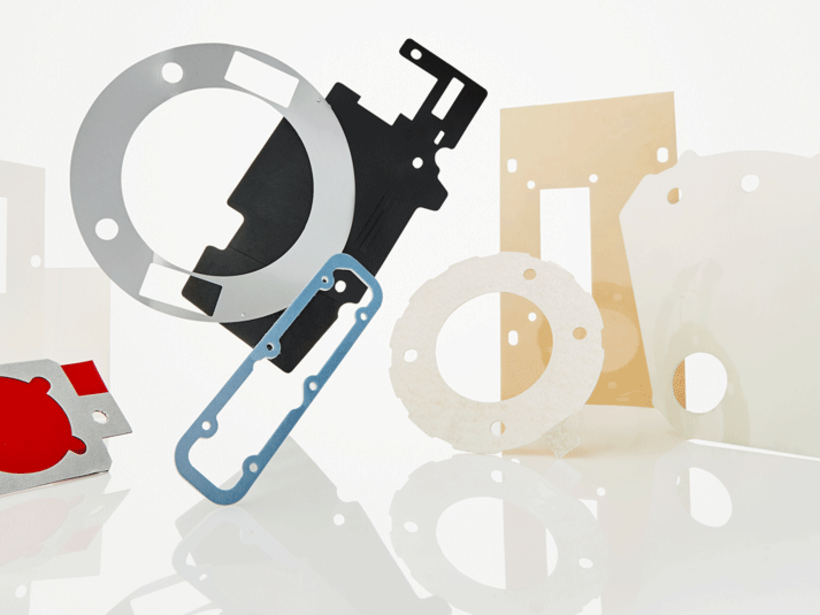 slot insulation
mechanical stabilization
mechanical protection
phase insulations
field coil insulation
anchor insulation
punchings
individual parts
adhesive, single- or double-sided
with and without a grip handle
bent components
cut pieces
rolled products
feathering
PET films, PI films (e.g. SynTherm® H)
aramid papers (e.g. SynTherm® YT510)
foams made of PUR e.g.
fleece made of polyester e.g.
fabric made of rayon staple e.g.
laminates made of various materials
such as DMD, VPV, APA, AHA
pressboard
polycarbonate
PMMA
metals such as copper, aluminum
mineral materials such as graphite, e.g.
and many other materials
SynFlex Schramberg
Production possibilities
Get to know our competence centre for adhesive tapes as well as die-cut and moulded parts at the Schramberg site.
We have prepared some interesting videos for you...