SynChem
Resins & Varnishes
For the protection of the environment and employees, SynFlex uses extremely compatible impregnants. We offer solvent-free, low-emission and environmentally-friendly impregnating agents expressly for these purposes: Impregnating, trickling and casting resins, electric UV resins, varnishes and sprays, as well as impregnating varnishes with water as a solvent – low odor for a pleasant working environment.
The range also includes:
sealing compounds, electro pastes, adhesive pastes and other miscellaneous additives.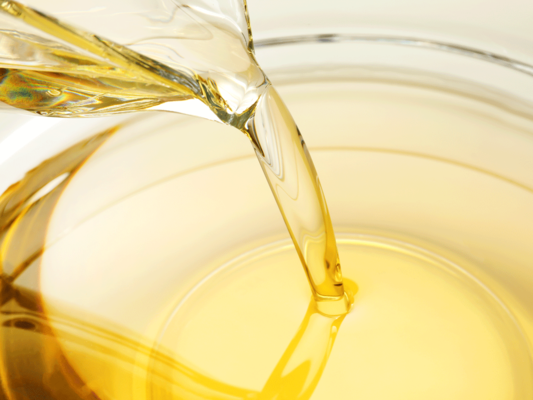 | Product | Heat class | Type | Backing / Material |
| --- | --- | --- | --- |
| Voltatex® 4201 1-component-resin | R / 220 °C | Dipping resin | unsaturated Polyesterimide |
| Voltatex® 4250 1-component-resin | R / 220 °C | Dipping resin | unsaturated Polyesterimide |
| Dolphon® XL-2109 1K Resin | H / 180 °C | Dipping resin | unsaturated Polyesterimide |
| Voltatex® 4200 1-component-resin | R / 220 °C | Dipping resin | unsaturated Polyesterimide |
| Voltatex® 4230 1-component-resin | R / 220 °C | Dipping resin | unsaturated Polyesterimide |
| Voltatex® 2020 Alkyd finishing varnish | | Finishing varnish | |
| Synthite AC-41 Polyurethane varnish | F / 155 °C | Finishing varnish | Polyurethane |
| Synthite ER-41 Polyurethane enamel varnish | F / 155 °C | Finishing varnish | Polyurethane |
| Synthite AC-43 Air drying varnish | H / 180 °C | Finishing varnish | Polyester |
| Synthite EB-43/387-D Polyester enamel varnish | H / 180 °C | Finishing varnish | Polyester |
| Voltacast 3100 Polyurethane casting resin | E / 120 °C | Casting resin, Encapsulating system | Polyurethane |
| Voltacast 3110 Polyurethane casting resin | E / 120 °C | Casting resin, Encapsulating system | Polyurethane |
| Voltacast 3200 Polyurethane casting resin | B / 130 °C | Casting resin, Encapsulating system | Polyurethane |
| Voltacast 3210 Polyurethane casting resin | B / 130 °C | Casting resin, Encapsulating system | Polyurethane |
| Dolphon® XL-2102 1K Resin | H / 180 °C | Dipping resin | Polyester |
| Dolphon® XL-2102 OPT 1K Resin | H / 180 °C | Dipping resin | unsaturated Polyesterimide |
| Dolphon® XL-2103 1K Resin | H / 180 °C | Dipping resin | unsaturated Polyesterimide |
| Voltatex ® 4020 1-component resin | N / 200 °C | Dipping resin | unsaturated Polyesterimide |
| Voltatex® 4100 1-component-resin | H / 180 °C | Dipping resin | unsaturated Polyesterimide |
| Voltatex ® 4130 1-component-resin | H / 180 °C | Dipping resin | unsaturated Polyesterimide |
| Voltatex® T050 Cleaning agent | | Cleaning agent/thinner | |
| AQUA-THERM BC-380/870-D | | | |
| WEVOPUR 390 PU encapsulating system | B / 130 °C | Casting resin, Encapsulating system | Polyurethane |
| WEVOPUR 403 FL PU encapsulating system | F / 155 °C | Casting resin, Encapsulating system | Polyurethane |
| WEVOPUR 7210 FL PU encapsulating system | B / 130 °C | Casting resin, Encapsulating system | Polyurethane |
| WEVOPUR 552 FL PU encapsulating system | B / 130 °C | Casting resin, Encapsulating system | Polyurethane |
| Dolphon® XL-2112 single-component resin | H / 180 °C | Dipping resin, Trickling resin | unsaturated Polyesterimide |
| Voltatex® 4204 1-component impregnating resin | H / 180 °C | Dipping resin, Trickling resin | unsaturated Polyesterimide |
| Damisol® 3630 VPI 02 1-component-resin | H / 180 °C | Dipping resin | unsaturated Polyesterimide |
| Damisol® 3630 HTP 02/300 1-component-resin | H / 180 °C | Dipping resin, Trickling resin | unsaturated Polyesterimide |
| Damival® 13682AN90/13481 2K- Polyurethane resin | | | |
| Damisol® 3418 API 1-component-resin | N / 200 °C | Dipping resin | Epoxide |
| Damisol® 3500 LoV 1-component-resin | H / 180 °C | Dipping resin | Epoxide |
| AQUA-THERM BC-367/832-D | | | |
| Voltatex® 2100 Impregnating varnish | H / 180 °C | Impregnating varnish | |