SynFlex Solutions
Power network infrastructure: Current flow is everywhere
The expansion of wind and solar energy causes demands on power network infrastructure to increase. Electricity is not always generated where it is eventually needed. Offshore wind farms in the north of Germany, for example, generate a lot of energy that has to be transported to consumers via electric line systems. The trend towards electromobility is also changing demands on the power networks.
This is why solutions are particularly required in the field of transformers, high-voltage direct current transmission (HVDC) and energy storage. With our extensive product range, various materials and components, individual solutions and comprehensive service, we are your partner in the field of energy transmission. Please contact us today.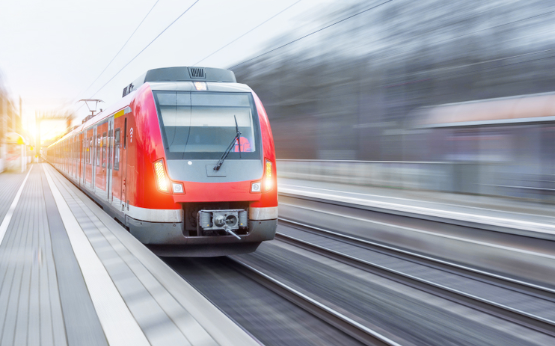 Oil-cooled transformers
An example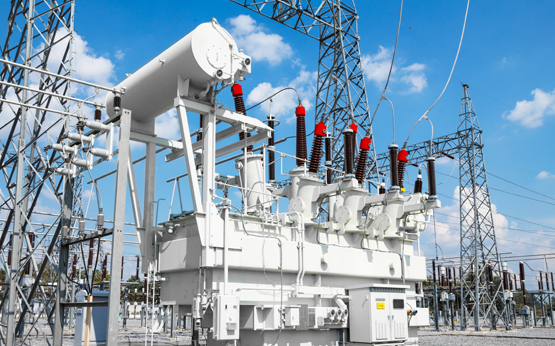 They are among the most important elements in making electricity usable. Transformers, the large cuboid units that stand on the fields of the transformer stations. They defy environmental influences such as heat, cold or rain and ensure that our homes are illuminated and that refrigerators work. With a large range of products we ensure that these electrical engineering installations are reliable and robust.
Oil resistant adhesive tapes
Insulating materials made of aramid paper
Enamelled copper wires
Pressboards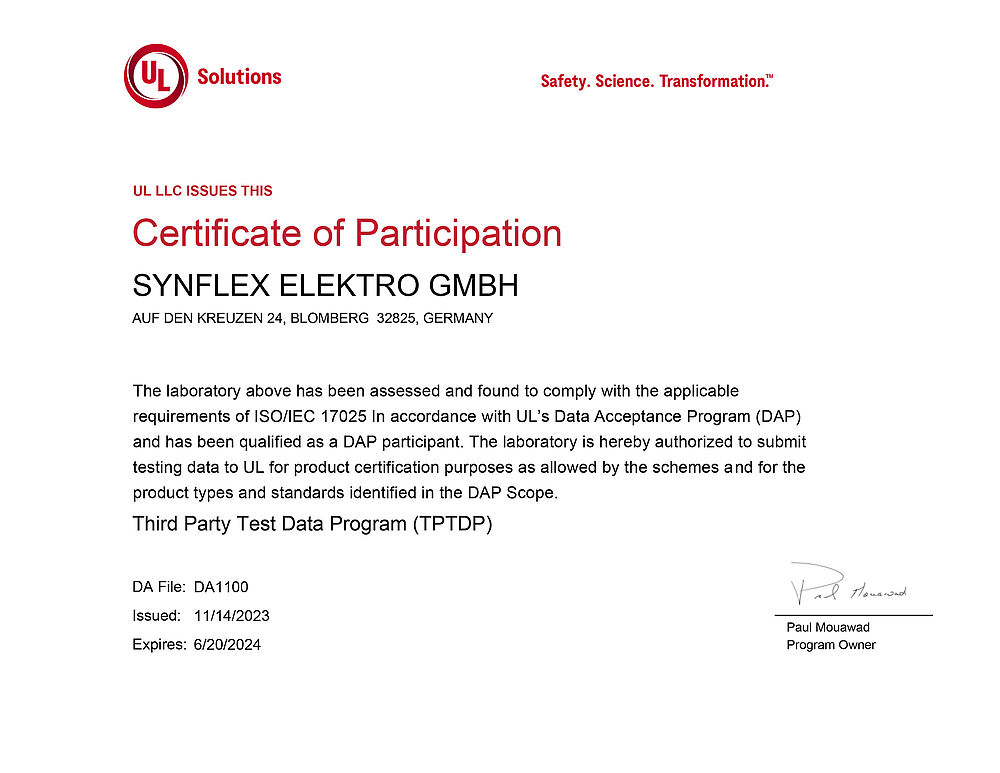 UL certified - what does that mean for you?
SynFlex has been working successfully with UL for several years in the field of electrical insulation systems. SynLab® is the first European test laboratory to carry out all tests according to the UL Third Party Test Data Program (TPTDP) that are necessary for the extension and new development of electrical insulation systems. Besides life cycle tests, system extensions or adaptations of existing systems are carried out.