SynFlex solutions
Automotive - Be part of a revolution
A revolution is taking place in the automotive industry; away from combustion engines and towards electric drives. In addition to the power train, this change affects all electrical assemblies, safety and driver assistance systems as well as batteries/ accumulator packs. As a result, modern vehicle construction is becoming increasingly complex which is why you need a strong partner.
When it comes to electrical insulation or electrically conductive materials, we offer a wide range of products. Especially important: we offer almost all solutions tailored to your needs, for example, die-cut parts according to your individual requirements at our IATF-certified location in Schramberg.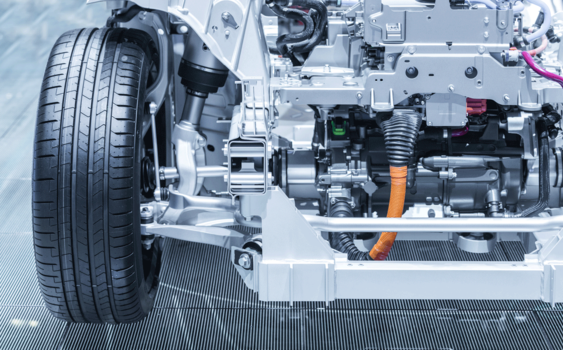 Challenge in automotive engineering: battery technology
An example

Battery technology is a core area in the conception of electric mobility. Its rapid development is both an opportunity and a task. We support you with our experience, for example, in the field of insulation systems which you need for electrical insulation of control electronics in the area of charging technology.

Die-cut parts made of various insulating materials

Thermally conductive materials

Double-faced adhesive tapes for fixing and vibration protection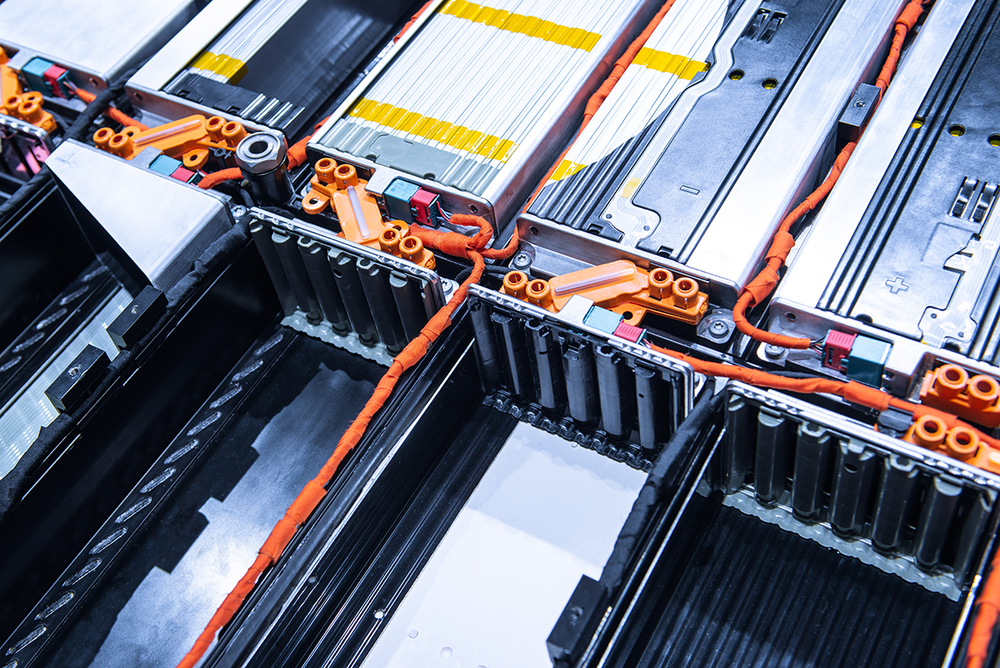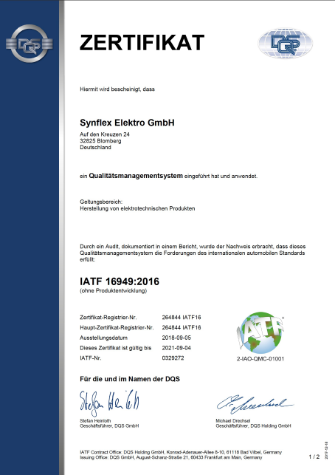 Monitoring audit 2020 according to IATF 16949
The standard for QM systems in the automotive industry IATF 16949:2016 defines the sector-specific requirements for series and spare parts production based on DIN EN ISO 9001:2015.
In the course of the annual certification SynFlex has successfully passed the surveillance audit by the certification company DQS. For this purpose, processes of the QM system are continuously questioned, monitored, evaluated and optimized by the employees. Customer satisfaction is optimized by the continuous improvement of system and process quality. This enables us to meet the increasing demands on product quality, productivity and competitiveness and also to increase the performance for our customers.