SynFlex solutions
Energy production and generation - Lifeline for the modern age
At the latest since the beginning of the energy revolution, the importance of "green" electricity has grown steadily. But conventionally generated energy will also continue to accompany us for some time to come. Energy supply is a future topic, regardless of whether fossil or alternatively generated electricity. You need robust, durable materials for your products. Our product range ensures that you can meet your demanding requirements, with both standard and individual solutions.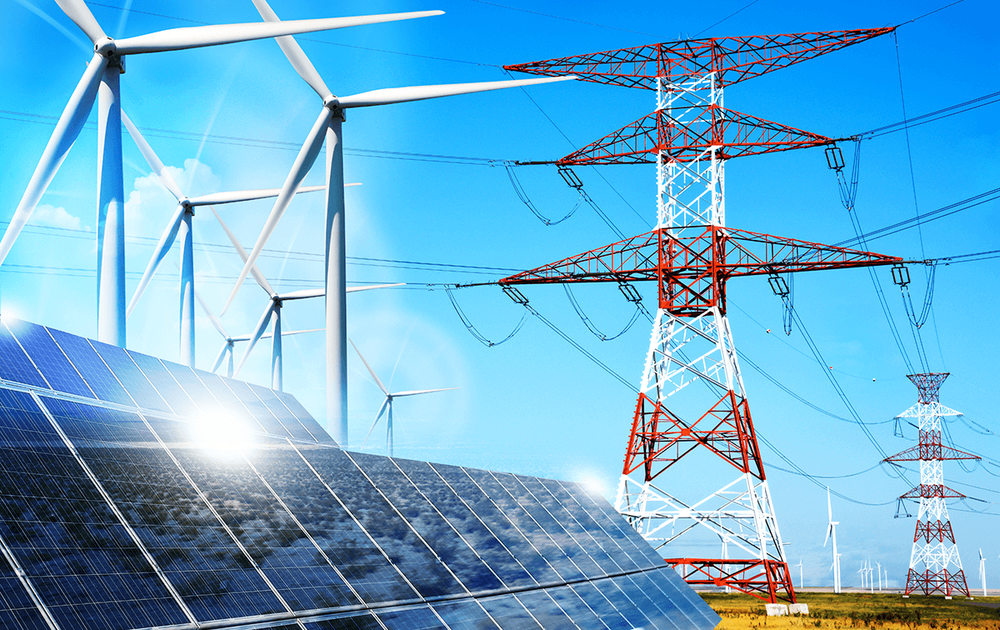 Semiconductor components for system control
An example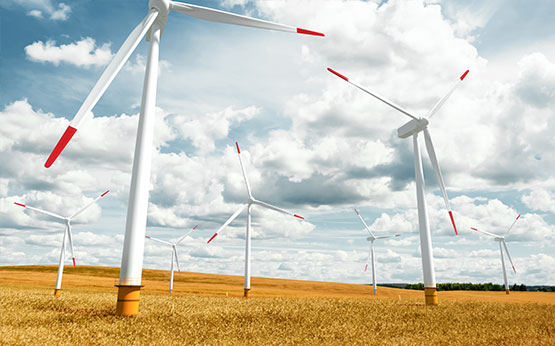 These components form the link between power generation and power transmission. This is where our products for AC/DC walls, smoothing or phase control become relevant.
Die-cut parts made of ETFE
Connecting wires
High-temperature insulating materials such as PI or aramid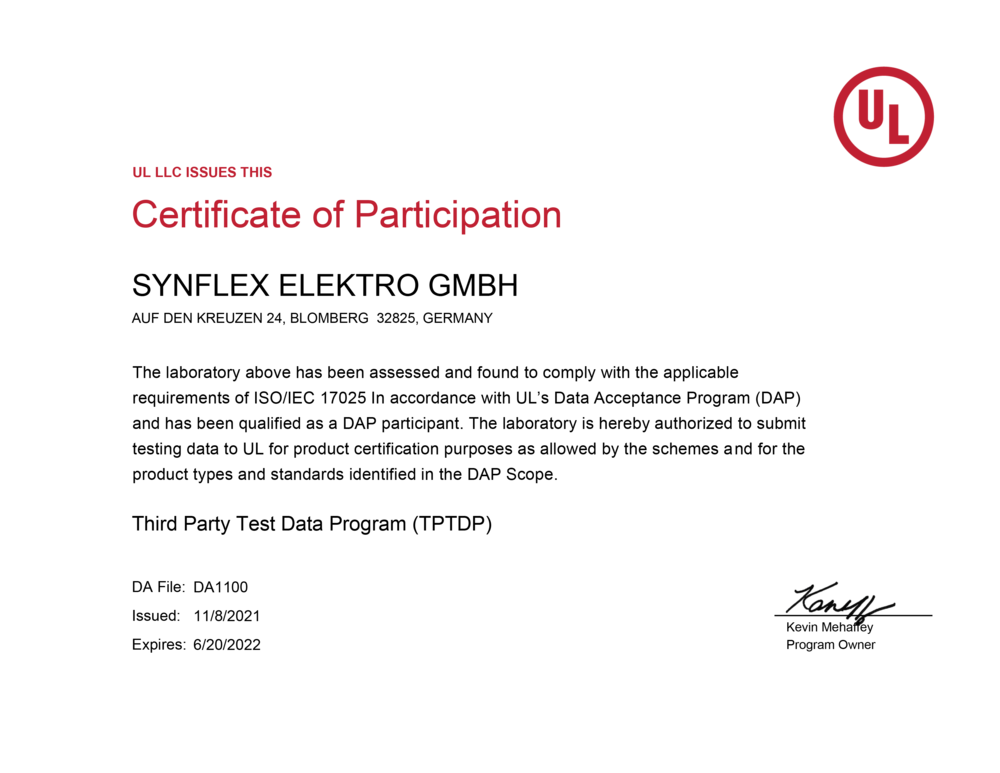 UL certified – safe products for your industry
We have been working successfully with UL for several years. SynLab® is the first European test laboratory to carry out all tests according to the UL Third Party Test Data Program (TPTDP) that are necessary for the extension and new development of an electrical insulation system. These include life cycle tests (FTA, DLTA), system extensions (CCT), adaptation of existing systems as well as material-specific individual tests that are carried out according to UL standards.