SynFlex Scandinavia
hi Tech & Industry Scandinavia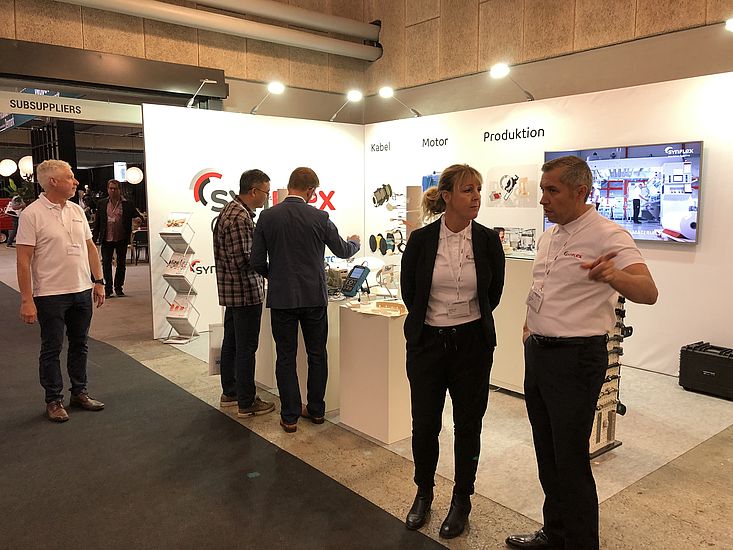 SynFlex Scandinavia was represented at the hi Tech & Industry in Herning from 1 to 3 October. This fair is the largest technology and industry fair in Scandinavia and attracted a total of 718 exhibitors in 11 halls.
We presented the manifold options in the field of SynTherm® mulit-layer laminates, SynPrep stamped and formed parts as well as SynTape® electrical adhesive tapes. Our machinery has all the processing options for these materials to provide any kind of individual customer-specific solution.
In addition to the products of our core competence, the development, manufacture and sale of conductive and insulating products for electrical insulation systems of electric motors, transformers and generators, we are also a competent partner of the following companies that complement our portfolio:
Ortac with a very wide range of glands
Thermik temperature controller for electric motors
Aegis® shaft grounding rings
hi Tech & Industry Scandinavia was a very successful trade fair for us.
We would like to thank our customers for the visit.